The curriculum at Much Marcle CE Primary and Nursery School
Our curriculum is designed to recognise children's prior learning, provide first hand learning experiences, allow children to develop interpersonal skills, build resilience and become creative, critical thinkers. It is underpinned by the teaching of basic skills, knowledge, concepts, Christian beliefs and British values.
We aim to provide an environment in which the dignity of each individual as a child of God is recognised and developed; and to promote the full potential of each child through a curriculum which develops spiritual, academic, social and emotional growth.  Human creativity, competiveness, an understanding of health and wellbeing are taught through our Art, Music, PE, RE and Science Curriculum. 
We believe that childhood should be a happy, investigative and enquiring time in our lives where there are no limits to curiosity and there is a thirst for new experiences and knowledge.  We use a growth mind set approach to teach resilience to enable children to deal with and overcome challenges in their lives.
September 2019
Curriculum Overviews
For further information on our Curriculum at Much Marcle please see documents below:
Early Years Foundation Stage (EYFS)
The Early Years Foundation Stage (EYFS) at Much Marcle spans across our Nursery and Reception year (ages 3 to 5). The work that children do is based around the children's interests and ideas which helps to develop an exciting learning environment for the children to grow and develop. The children are assessed against development matters which tracks their development from the moment that they start at Nursery to when they leave Reception. Their developments are recorded as observations and put onto our online learning journey called Tapestry. All parents have access to this which allows them to get involved with their children's learning.
At the end of Reception all children are assessed to form an Early Years Foundation Stage Profile (EYFSP). The EYFSP is a summary of your child's attainment at the end of Reception.
The profile measures your child's attainment in 17 areas of learning, known as Early Learning Goals (ELGs). These are:
Communication and language development
Listening and attention
Understanding (eg. following instructions, responding to questions)
Speaking
Physical development
Moving and handling (showing good control and coordination in large movements, like climbing, and small, like using scissors)
Health and self-care
Personal, social and emotional development
Self-confidence and self-awareness
Managing feelings and behaviour
Making relationships
Literacy
Maths
Numbers
Shape, space and measures
Understanding of the world
People and communities
The world
Technology
Expressive arts and design
Exploring and using media and materials (including music and dance)
Being imaginative.
In each of these areas, the ELGs set out what the average child is expected to be able to do at the age of five. For example, the Number goal says that pupils should be able to count reliably from one to 20, place these numbers in order, and say which number is one less or one more than a given number. They should be able to add and subtract two single-digit numbers, and count on or back to find the answer. They should also be able to solve simple problems like doubling, halving and sharing.
In addition to the 17 ELGs, the EYFS profile will include information about how your child is developing in three 'characteristics of effective learning'. These are:
Playing and exploring
Active learning
Creating and thinking critically.
These three characteristics play an important part in your child's ability to learn. They also enable their Year 1 teacher to understand their level of development and their learning needs as they move into Key Stage 1.
KS1 National Tests
The phonics screening check is taken individually by all children at the end of Year 1. It is designed to give teachers and parents information on how your child is progressing in phonics. There are two sections in this 40-word check and it assesses phonics skills and knowledge learned through Reception and Year 1. It will help to identify whether your child needs additional support at this stage so that they do not fall behind in this vital early reading skill.
Children in Year 2 are required by law to sit end of year tests in Reading and Mathematics. Spelling, Grammar and Punctuation tests are optional for Year 2. Children are given two reading and two mathematics tests during May. Writing is Teacher Assessed, where the class teacher reports their judgements for each child's writing levels. The tests in Reading and Mathematics are taken into account but judgements at Year 2 are Teacher Assessed.
Reading
At Much Marcle we follow the Oxford Reading Tree scheme for reading.
Children are regularly assessed in reading and are moved through the reading levels based on their reading word level, fluency and comprehension. We encourage the children to engage with text three times to build up their fluency and aid their comprehension. Parents are given comprehension question to support with reading at home.
Our main aim is to promote a love of reading through quality resources which are continually updated. We have a well-resourced library where the children can engage with books linked to their topics.
Children read a story three times. On the first read they focus on accurate word reading; the second, on developing fluency; and on the third read, comprehension.
Accuracy – children learn to:
Read new sounds and review sounds taught so far;
Sound out unfamiliar words;
Understand meaning of new words;
Read the story (first time).
Fluency – children learn to:
Read words in the story speedily;
Track the story;
Read the story with increased speed (second read).
Comprehension – children learn to:
Predict outcomes;
Discuss and compare key events in the story;
Read with a storyteller's voice (expression).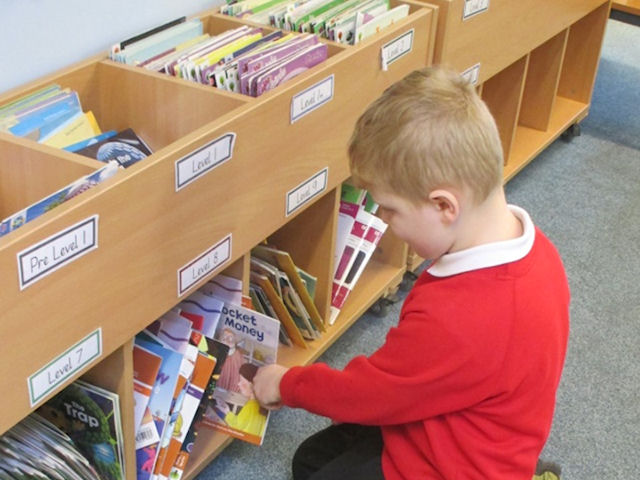 Spelling
At Much Marcle we follow a spelling programme called Read Write Inc. Spelling.
Read Write Inc. Spelling is a robust, fast-paced, systematic spelling programme for children in Years 2 to 6. Read Write Inc. Spelling is structured to reflect the requirements of the National Curriculum in England.
Children have practise books to consolidate their learning and practise and monitor spelling. Spelling log books are used to enable children to record their own words to revise.
Phonics
At Much Marcle we follow a phonics programme called Read Write Inc.
In Read Write Inc. Phonics lessons, children learn to read accurately and fluently with good comprehension. They learn to form each letter, spell correctly, and compose their ideas step-by-step.
Throughout the programme, children learn 150+ graphemes that represent 44 speech sounds. They rapidly learn sounds and the letters. High frequency words that are not phonetically decodable are taught as 'tricky' red words and are practised frequently.
Writing
The children write every day, rehearsing out loud what they want to write, until they are confident to write independently.
Transcription – children learn to:
Develop handwriting styles;
Spell common words with common graphemes and suffixes;
Spell common words with unusual graphemes;
Write a prepared sentence with correct spelling and punctuation.
Composition – children learn to:
Build and rehearse their own sentences based on the ideas of the story;
Apply new grammar concepts linked to the story;
Use new vocabulary in their writing;
Edit their writing to correct grammar and punctuation;
Write a composition based on the storybook they have read;
Edit their own and their partner's writing.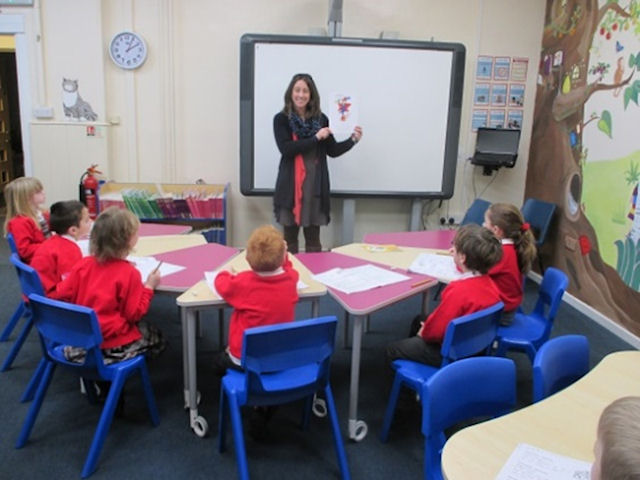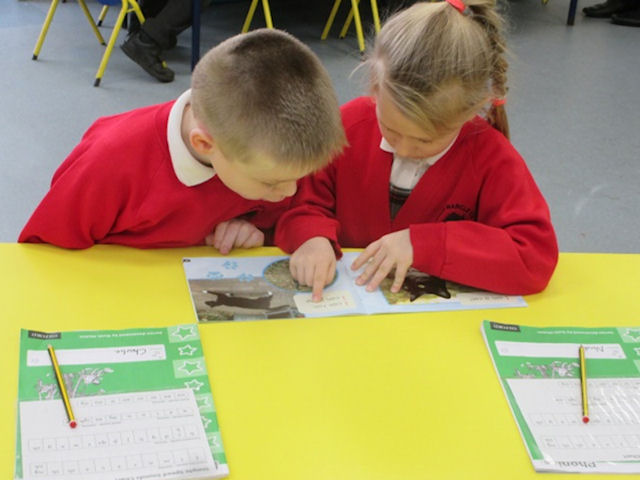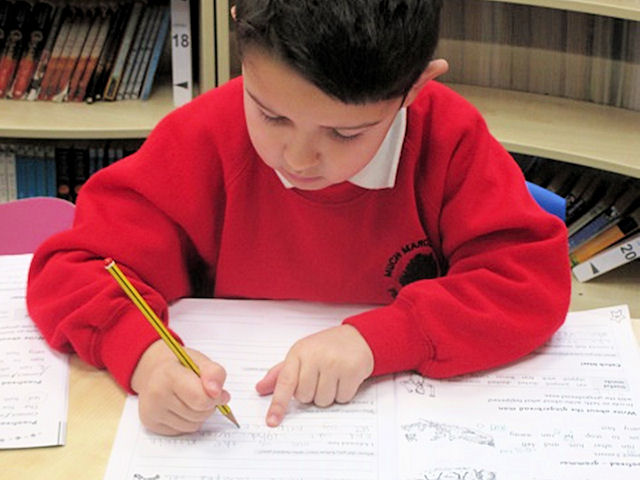 Mathematics
The following booklets will help parents support their child's learning at home: