With the cost of living rising significantly we are aware of the impact buying school uniform has on a family's finances.  We are currently consulting with parents on our school uniform in order to make it more accessible to all.  Below are the current compulsory items.  This may change when the results of the consultation have been collected.  If you are a current parent and are about to buy new uniform please do speak to us before you do so.
What a child wears to school reflects their attitude to learning, as well as the school's ethos and shared positive values.  It removes the fashion competition between children and most importantly creates a sense of belonging and unity.  Most of our uniform can be bought from high street shops.  Logoed jumpers and cardigans, pinafores and skirts can be purchased through school.
Girls
During winter months:
Grey tartan kilt or pinafore
Red sweatshirt with logo or cardigan with logo
White polo shirt
Grey or red tights or white socks
Summer:
Red check/stripe dresses
White socks
Black shoes (not ballet pumps or trainers)
Boys
During winter months:
Grey school trousers
White polo shirt
Red sweatshirt with logo, available from school
Summer:
Grey school shorts
Grey or black socks
Black shoes (not trainers)
An optional black fleece with school logo can be purchased from school.
PE Kit
Boys and Girls:
White round necked t-shirt
Black shorts
Trainers that your child can put on and do up independently
Black tracksuit bottoms
Black sweatshirts/black school fleeces may be worn for outdoor games in the winter
PE Kit should be in a named kit bag, with trainers in a separate plastic bag
We ask that children are not sent to school wearing any make-up, nail varnish, transfer tattoos or jewellery.  A watch (not a smart watch) can be worn in KS2. Children should not wear earrings, including studs.  Please ensure long hair is tied back at all times using a simple hairband in school colours (red or white) or hair coloured.  Extreme hairstyles including dyed colours, spiky Mohicans and shaved patterns are discouraged.
What else does my child need for school?
A book bag
A waterproof coat
Wellies and waterproof trousers for Forest School (when requested)
A sun hat for the Summer
A manageable backpack
A re-fillable water bottle
As a Healthy School we promote the importance of drinking water.  Children are encouraged to drink water during lesson times.  Squash is only allowed during lunch.
The Friends of Much Marcle hold second hand uniform sales so please speak to school if you would like to purchase any of these items, or have old ones you wish to donate.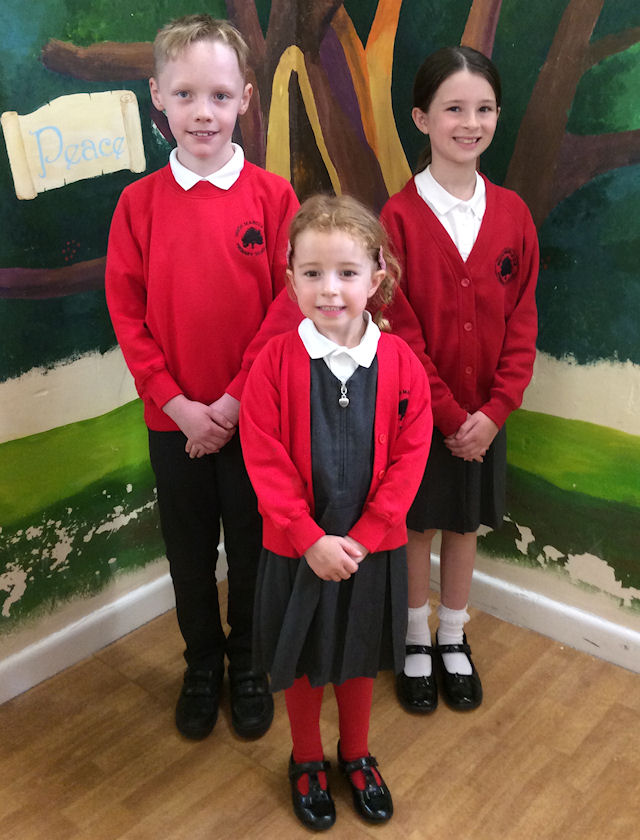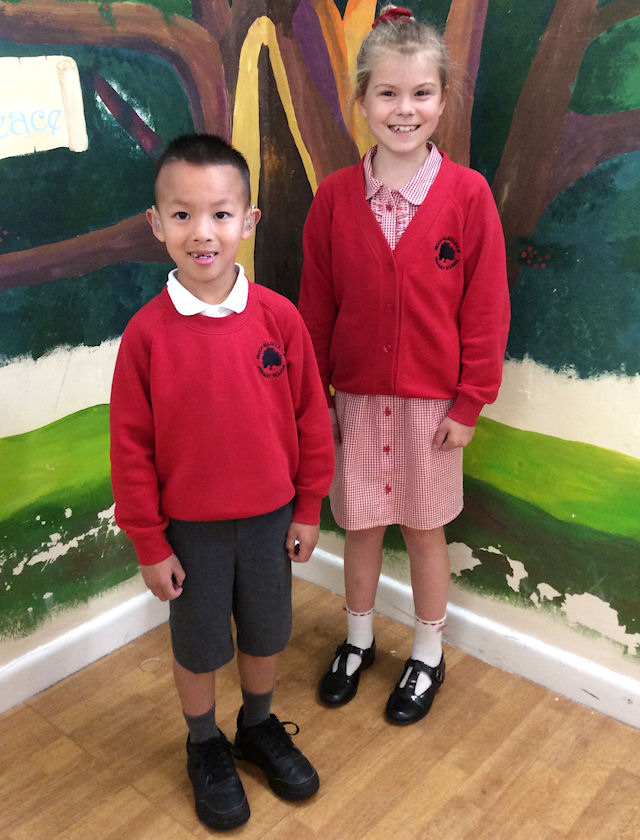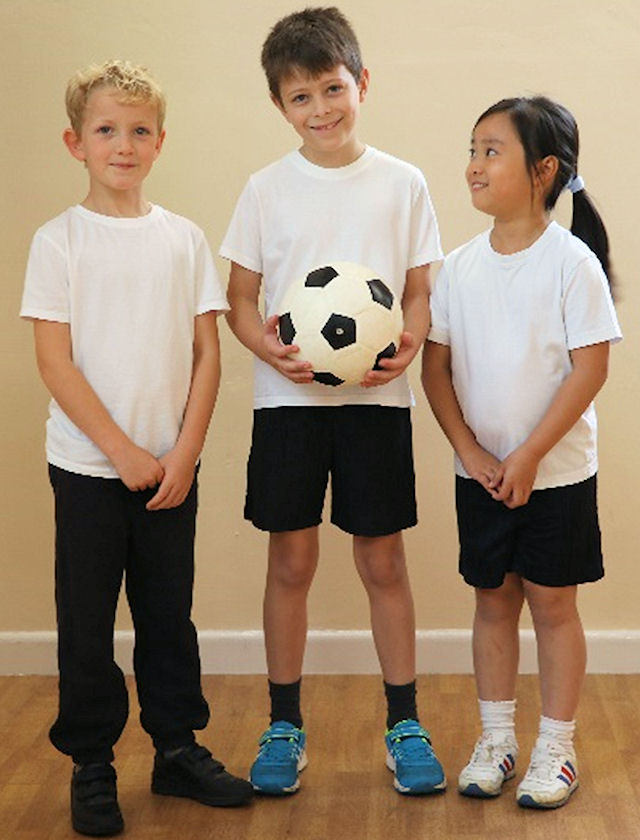 It is essential that all clothing is marked clearly with your child's name